INCORPORATING SPIRITUALITY INTO PROFESSIONAL WORK IN AGING
By ROBERT C. ATCHLEY
Spirituality is a topic of great interest in gerontology today. Many of us would like to incorporate spiritual concerns into our professional practice, teaching or research. To do this effectively in a society of diverse religious faiths and spiritual orientations, we need a generic vocabulary that allows us to discuss the inner experience of spirituality without activating the often divisive theological or normative orientations that permeate religious language.
If spirituality is inherent in humans and precedes the development of cognitive ability, then it is first and foremost an experience in consciousness. It may be possible to put such experiences into thought, but they do not necessarily originate in thought.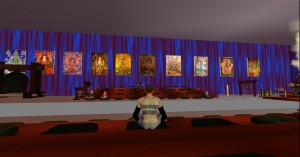 EARLY EXPERIENCES
In workshops I have been leading, I have offered several questions I've found useful in creating space within which people of diverse orientations can share experiences of spirituality.
I begin by asking, "What early life experiences would you describe as spiritual?" When workshop participants share their answers, we come to understand that spirituality can be found in a wide variety of experiences. Some see spirituality in nature, others see spirituality in beautiful art, ritual dance or choral music. Spirituality is often an
experience of awe or unconditional joy. Some people find spirituality in their experience of being supported by some power greater than themselves, in their sense of connectedness to the universe. Others find spirituality when they experience an intuitive, nonverbal understanding of how to cope with life circumstances.
Thus, the spirituality that we would like to include in our work is by no means narrow and circumscribed. It is instead an enormous field that includes many types of experiences. I have noticed that people from very different faith traditions usually are able to easily communicate these experiences to one another.
Many faith traditions emphasize the importance of silence in creating space to experience spirituality, so I asked, "What do you or might you experience from a regular practice of silence?" For more than 5,000 years, the silence of meditation or prayer has been nourishing the spirituality of human beings. In hospice programs, for instance, many clients, workers and families experience remarkable togetherness out of shared silence. If silence can be so spiritually valuable, why do so many people go to such great lengths to avoid silence? Would there be value to creating intentional silence in our work?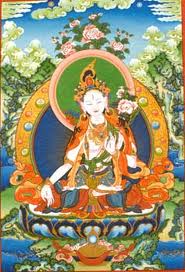 Spiritual deepening often comes from confronting and working through doubt and uncertainty. The next question is, "Have you experienced situations in which unanswerable questions, contradictions, paradoxes, uncertainties or doubts caused you to look for some deeper meaning or deeper level of consciousness?"
For example, when I was 35, I was a tenured full professor and respected author and researcher. I also had a loving family, a nice home and many involvements in the community. But I experienced an emptiness; something was missing. After taking meditation workshops and reading texts about Eastern approaches to spirituality, I felt drawn to explore my inner spiritual nature. In the process I found that within my awareness lay the unlimited ground of all being. This experience changed my perspective on life permanently and continues to draw my attention to the spirit.
INNER WORK
These are just some of the questions that might provide an entry point for including spiritual concerns in our work. To confidently bring spirituality into our professional life requires that we do the inner work to become acquainted with our spiritual nature, to learn to experience it. Then we can learn to bring that spirituality to our work, not in some doctrinaire way, but in an authentic way that is close to our actual experiences of spirituality rather than to our mere thoughts about it. In this sense, spirituality is a quality we can take into any situation, including our work.
This type of spirituality is one of being rather than of doing, so issues of proselytizing or moralizing seldom arise. For example, when I approach each colleague and student with kindness and openness to their unique way of manifesting their spirituality, I can experience them authentically with little tendency to judge or evaluate them. I
can simply be with them and enjoy our relationship. This is not to say that all people can be trusted or that all people are in touch with their natural goodness. Being open also means being alert to experiencing the need for caution.
The Naropa Institute, where I teach, emphasizes contemplative education, which stresses an integration of the outer, worldly journey and the inner, spiritual journey. As I teach the principles of long-term care management, for instance, I try to remain aware of my experience that good management is often a transpersonal process that is not focused on a personal agenda but on a bigger picture.
When students are writing papers, I encourage them to include insights experienced in their contemplative practices alongside those gained from research, field experiences or surveys of the literature. For example, one student told me that without the experiences she had in meditation, she would not have been able to transcend her hostility toward business and government bureaucracy and learn to work effectively with people in those
sectors. This process has allowed her to write very effective program development plans.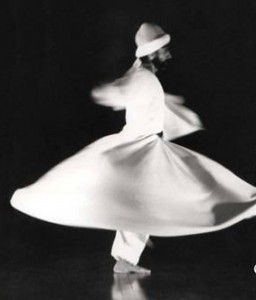 In a similar way, most fields of professional practice could benefit from including spiritual reflections and experience as a source of insight. Contemplative understanding includes feelings as well as thoughts and provides a check against overly rational, sometimes inhumane processes. What results is often a more balanced understanding of what is and what is needed.
If we assume that opportunities for spiritual experience accumulate over time, then elders may indeed have a great deal to teach us about the nature of spirituality and its implications for life. At Naropa, faculty member Victoria Howard has over the years recruited a group of about 40 elders who attend classes alongside the
graduate students and who serve as resources for the students and for one another.
DIVERSE GROUP
These elders are a very diverse group from a wide variety of backgrounds and circumstances. Each is able to bring unique spiritual gifts to Naropa. One key to their ongoing participation is the unconditional respect that is given to them as elders. Because the students and faculty show in many ways that they value their presence and
participation, the elders are motivated to overcome whatever obstacles might prevent them from taking part. Thus, the students learn about "spiritual eldering"–to use the expression coined by Rabbi Zalman Schacter-Shalomi–by experiencing spiritual elders over an extended period of time. No amount of lecturing or reading about aging and spirituality would provide as clear an understanding of the relation between the two.
When we focus on experiences of spirituality, we create common experiential ground that can transcend the confines of specific faith traditions and open many opportunities for incorporating spirituality into all aspects of our everyday lives, including our work.
The final question remains: "Can spiritual experience be an essential part of our professional life in the field of aging?" Readers of Aging Today can help to open the dialogue by sharing their ideas, reactions and experiences. Send your thoughts to bobatchley@hotmail. com.
Robert C. Atchley chairs the Department of Gerontology at the Naropa Institute, Boulder, Colo. The ninth revised edition of his standard text, Social Forces in Aging, is being released this summer by Wadsworth Publishing, Belmont, Calif.
ASA home/Aging Today home
American Society on Aging
833 Market St., Suite 511
San Francisco, CA 94103
www.asaging.org
info@asa.asaging.org
Caregiver Revolution :For families, loved ones and professionals who want to change caregiving into a positive, life affirming experience.